North Denmark Regional Hospital
- Frederikshavn Hospital
Conversion of an existing operating room from a conventional room to a LAF room
After the publication of the OPVent 2 report (A Danish research project regarding operations performed in operating rooms with Laminar air flow, LAF), the Danish hospital in Frederikshavn decided that one of their conventional operating rooms should be converted into a LAF operating room.
The consulting company Niras A/S became the client consultant of the project and JRV A/S was given the task of producing and mounting the new LAF and supply bridge for the operation room. Frederikshavn Hospital chose our supply bridge, which removes hoses and cables from the floor, and is fitted with gas outlets and switches.
In close collaboration with Frederikshavn Hospital and Niras A/S, JRV participated as an active part of the design, project planning, production, mounting, testing and validation. Gas, electricity, and ventilation were carried out by the client's other contractors.
Read the conclusion of the OPVent 2 report, like other hospitals – here. (Only available in Danish)
Contact us for information about the project
Conversion of an existing operating room from a conventional room to a LAF room

JRV A/S' part of the project:

Design, production and installation of the LAF and supply bridge for the operating room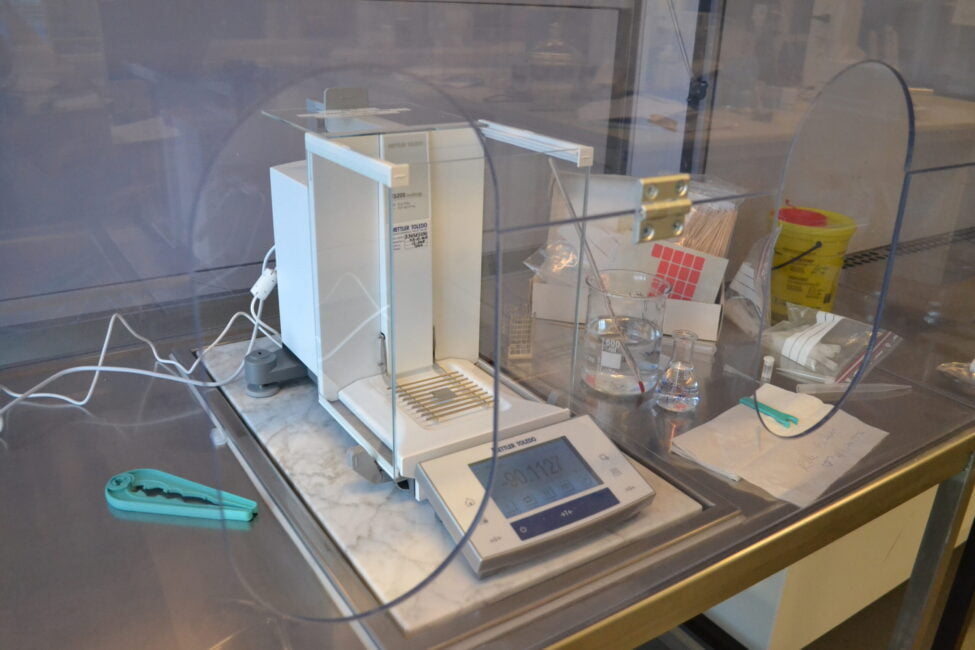 Check out one of our other projects
Weighing Cabinet with Extraction and Table with integrated space for the stone