Increase the Personal Protection and the Flexibility in the Working Process
JRV's Flexoduct® Point Exhaust is a flexible product line developed by several years of experience and research. Its main purpose is to ensure that contamination generated in the working process is removed before it reaches the breathing zone, when used according to specifications. The ventilation arm is characterised by its easy mobility and unique brake function that maintains the suction arm in the required position. This provides a great flexibility in the processer where the user easily and quickly can control exactly where it is extracted.
Flexoduct® Point Exhaust:
Flexoduct® Point Exhaust is a wide product range which contains the following models:
•  JPV –  for wall mounting                     •  JPL –  for ceiling mounting
•  JPF –  for front mounting                   •  JPFD –  for demountable front mounting
•  JPB – for table mounting                   •  JPT– Dual – a NEW member of our product range
All extraction arms are delivered fully assembled, fitted with a white aluminium laminated plastic tubing of the type Combidec.
In addition to our standard program, the production of extraction arms and suction heads is offered according to customised desires.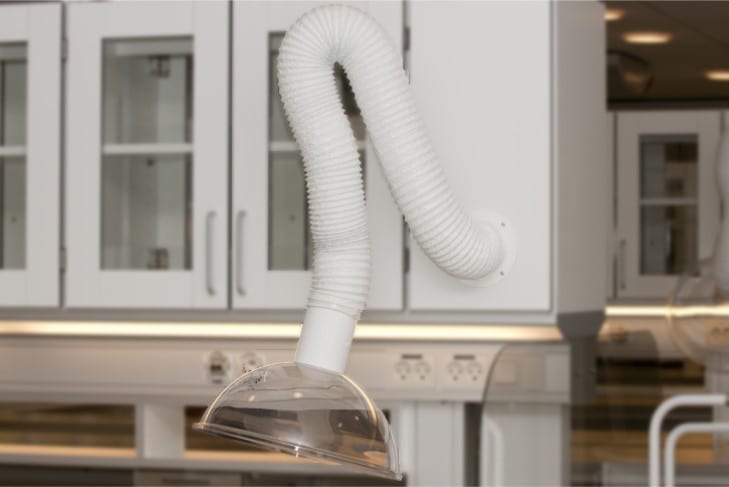 Increases the Flexibility