Constant Monitoring
An automatic control box is suitable in connection with our own fume cabinet Medisafe, customised fume cabinets and similar cabinets.
Our automatic control box is a small system which primary purpose is to monitor whether or not the regulation in the cabinet is correct. If the control box assesses that the volume of air is insufficient, it will activate an alarm with sound and red flashing light.
The Various Functions of the Automatic Control Box:
The control box allows variable alarm setpoint, afterflow time, damper position, on/off light and PIR sensor control if this is installed in the cabinet.
• 

JRV's Automatic Control Box, Item no.: 60594
For further information about our automatic control box, feel free to contract us.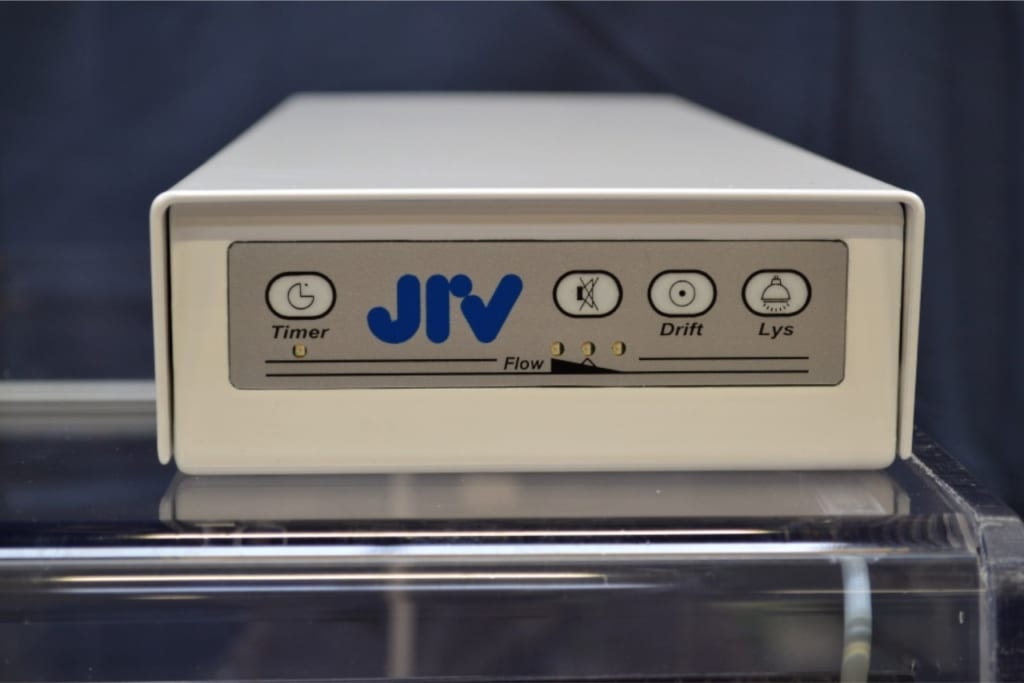 Ensures Correct Regulation
Alerts by Sound and Light
Integrated Pressure Guard