JPT - Double arm for Wall or Ceiling Mounting
Below is an overview of JRV's standard product range of double extraction arms for wall or ceiling mounting. By clicking on a selected arm, you will find descriptions, 3D models, technical specifications, curves, materials as well as our large selection of suction hoods, source filters and other accessories.
Our product range consists of a wide range of extraction arms with different ranges and dimensions. In order to help you to the right choice of extraction arm, you can use the table below. This provides a quick overview of our recommended air volumes according to range and dimension.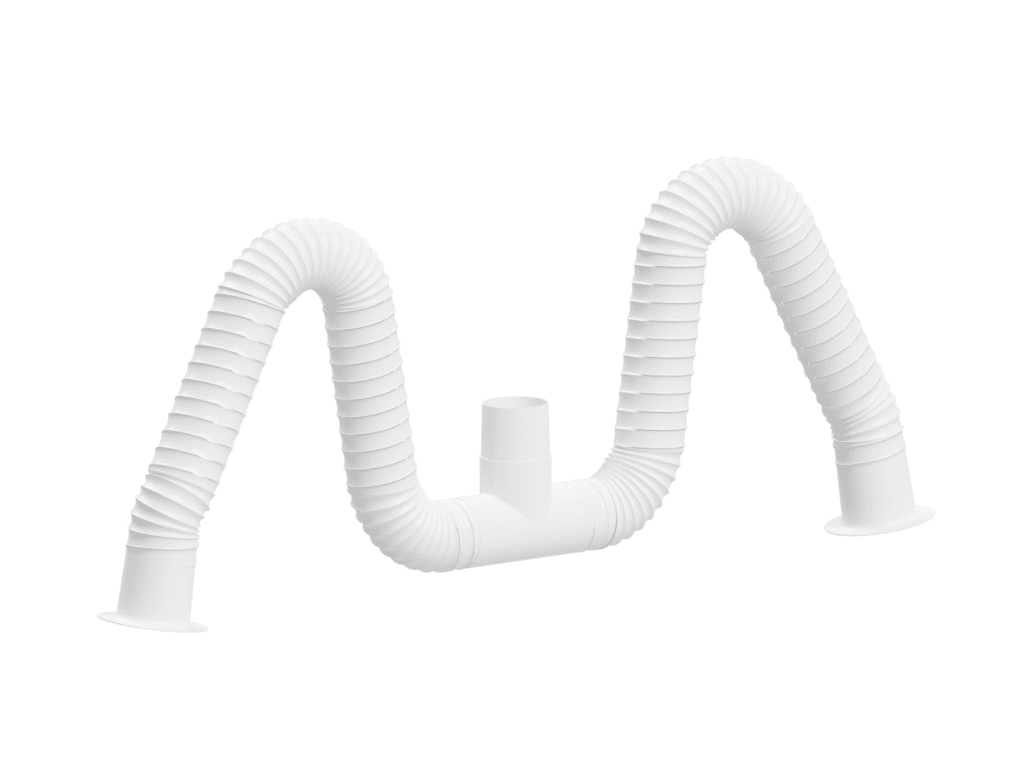 Total Rang [mm]

1000

Air volume [m3/h]

Pressure drop [Pa]

Ø100

100
125
150

31
75
123

Ø125

200
250
300

44
71
104
The above air volumes are indicative.