The Perfect Messenger
A pressure switch is an electronic connector that closely monitors filter or air pressure in ventilation ducts. If the pressure switch assesses that the air in the duct is insufficient to cover the set need, it immediately sends a signal to either a connected filter guard or pressure guard that activates an alarm.
The Pressure Switches:
The pressure switches are set manually according to the need and can furthermore respond to either pressure rise or pressure drop. We offer pressure switches in the following range of measurement:
• 

Measuring range 20-300 [Pa], Item no.: 49092


•

  Measuring range 100-1000 [Pa], Item no.: 60582
If any questions occur regarding our pressure switch, you are always welcome to contact us for further information.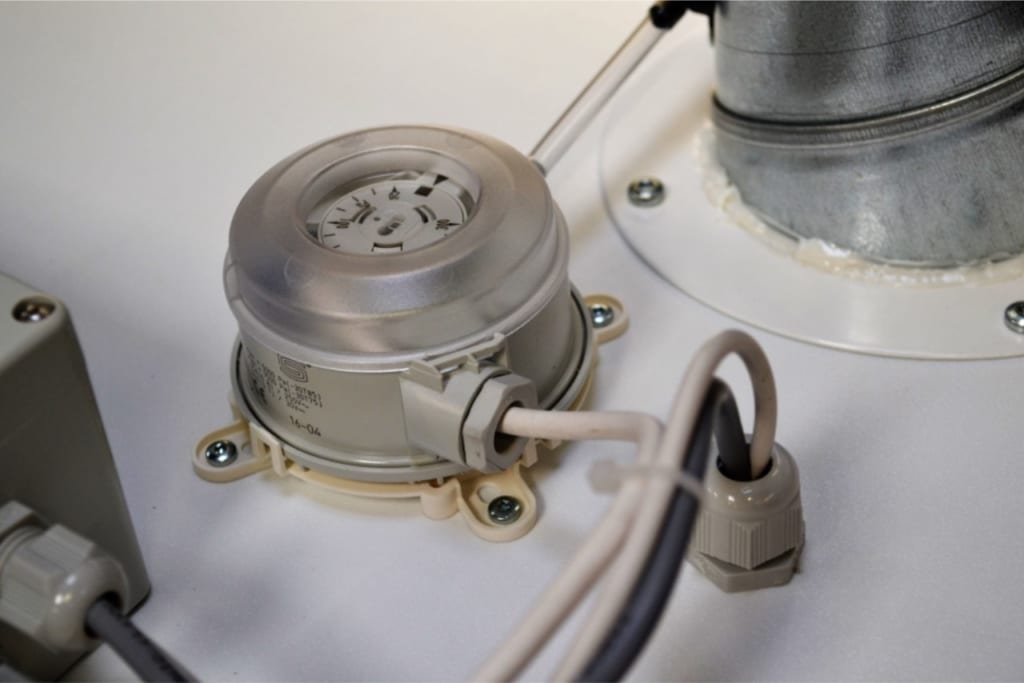 Informs about the operating
For Pressure/Filter Guards