Ventilation Products and Solutions
We produce Ventilation Products and Solutions for Laboratories, Hospitals, Clinics, Universities and the Pharma and Food industry.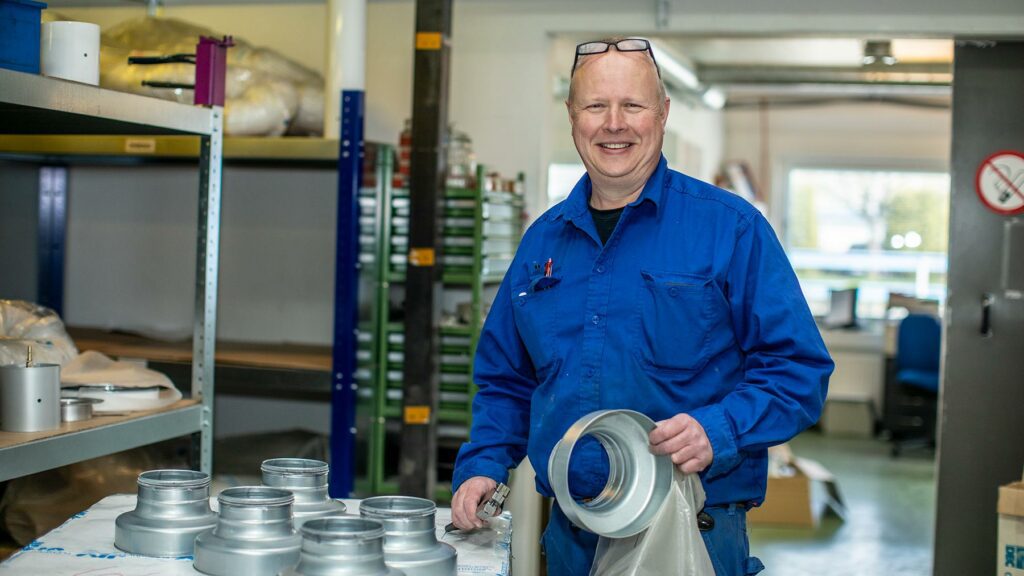 Flexoduct® Extraction arm
Ventilation Products and Solutions since 1968
For more than 50 years, JRV A / S has advised and helped customers with the right ventilation solutions that exactly matched their needs. We are a family-owned company, founded in 1968 by the brothers Jørgen and Erik Rasmussen. Since then, we have undergone a major development, and have gone from being a subcontractor to now also being an independent producer.
In all our work tasks, it is our vision to maintain our good quality, flexibility, service and delivery security. In this way, we give our customers the best experience by shopping with us at JRV A / S.