A series of hospital equipment with extraction developed for operating rooms, outpatient clinics and specialist clinics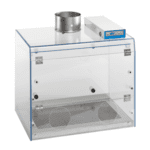 Medisafe fume cabinets is specially developed solution for extraction during handling medicine, formalin, chemicals and similar processes.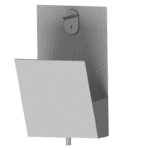 The surgical sink is developed in cooperation with the operating personnel. The sink is made of stainless steel and used for washing hands before and after operations.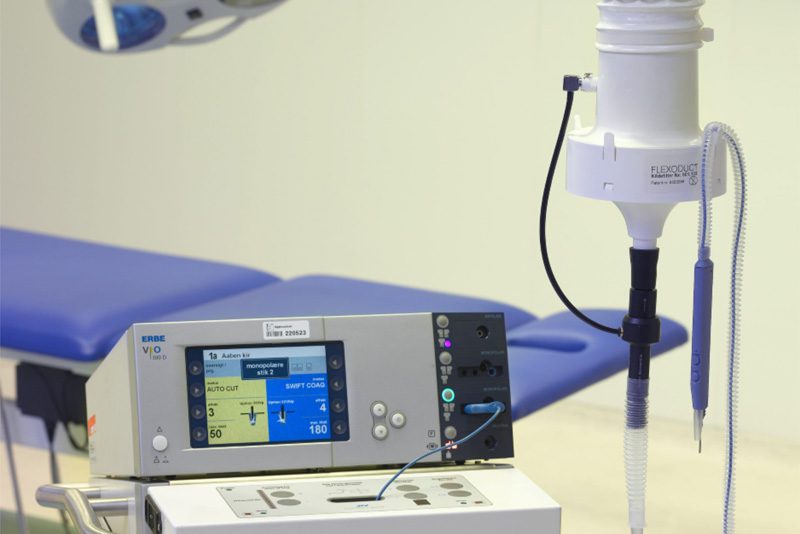 The source filters absorbs smoke and particles during operations. This protects the the operation personnel and not least the service and technical personnel who work in the ventilation system.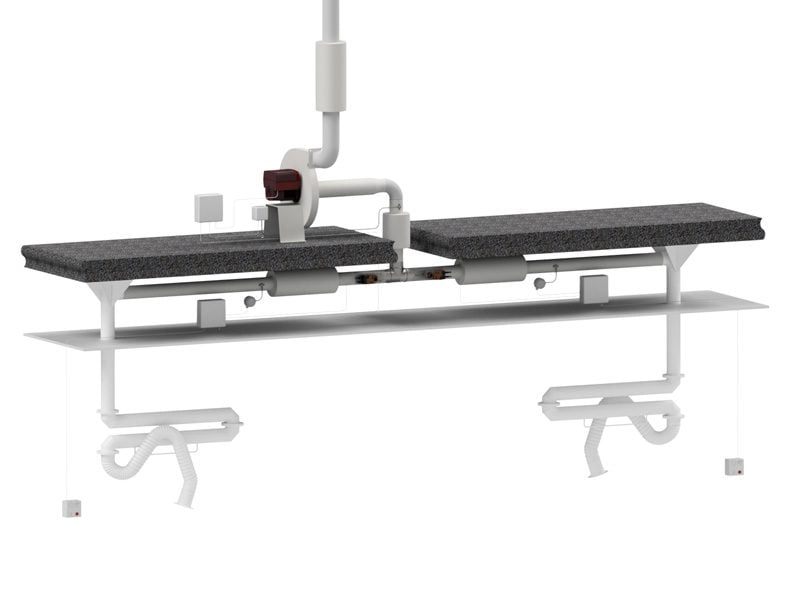 The OP3000 system is a complete and flexible extraction solution to protect patients and personnel in operating rooms. The OP3000 system can be used as smoke extraction, diathermy or as traditional extraction.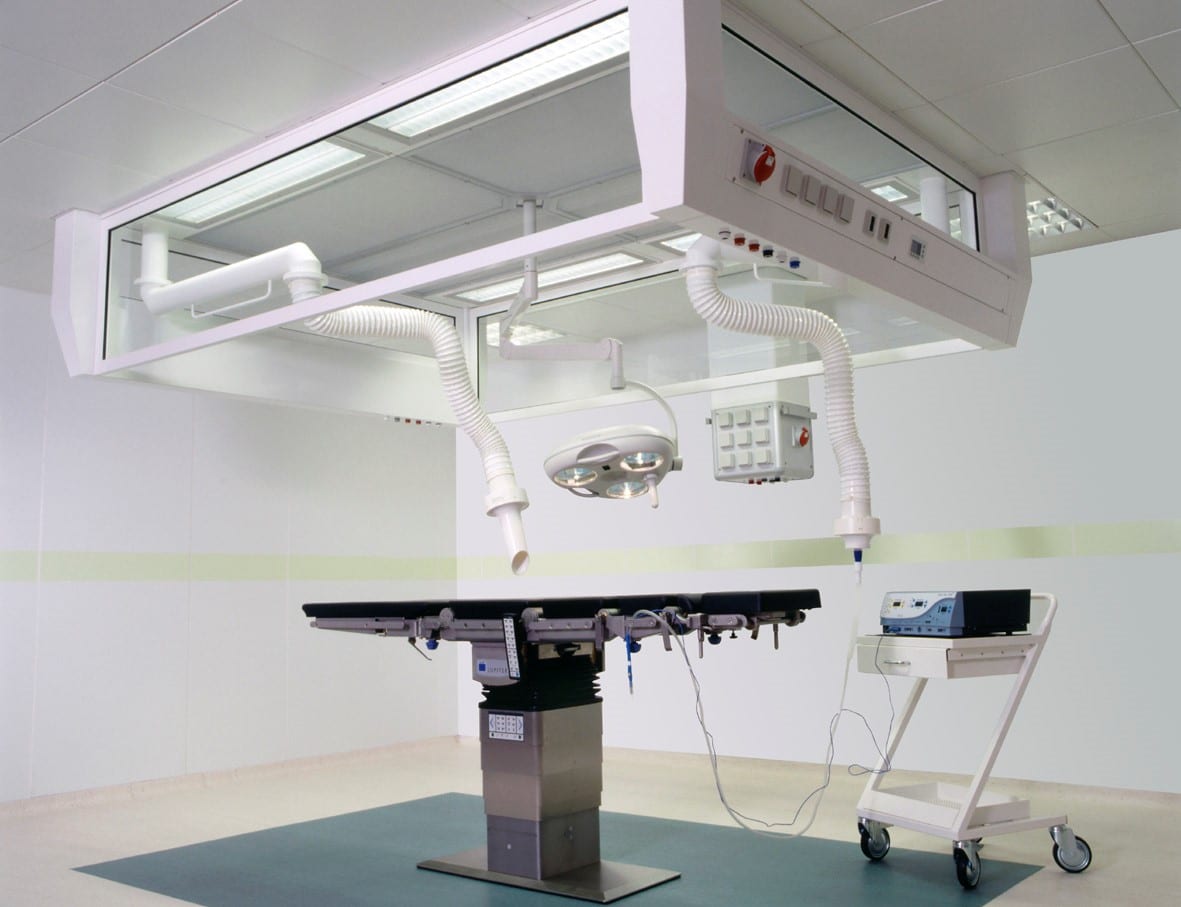 LAF/Laminar Air Flow ensures clean particle-free zones in the operating room. By purifying the air, particles and microbes are removed. With a flex bridge around the LAF unit, you can remove equipment from the floor area, and reduce the risk of falling accidents.