Protection Cabinets Specially Developed for Chemical Handling
Our fume cabinets are designed for use in the pharmaceutical industry, at laboratories, universities and similar educational institutions where the handling of chemical substances is a part of the daily work. By connecting the cabinet to a mechanical ventilation system, it protects staff from being harmed by the various strong substances, vapours and smells generated in the cabinet.
Customised Fume Cabinets, Hoods and Benches:
JRV has lots of experience in designing and producing fume cabinets according to the customers specification and needs. This gives our customers a wide range of possibilities, which over time has resulted in the production of:
•

  Fume Cabinets


•

  Weighing Cabinets


•

  Dosing Tables / Safety Screens


• 

LAF benches


• 

Glove Boxes
All our cabinets are produced according to customer desired regarding measure, dimension, function and material.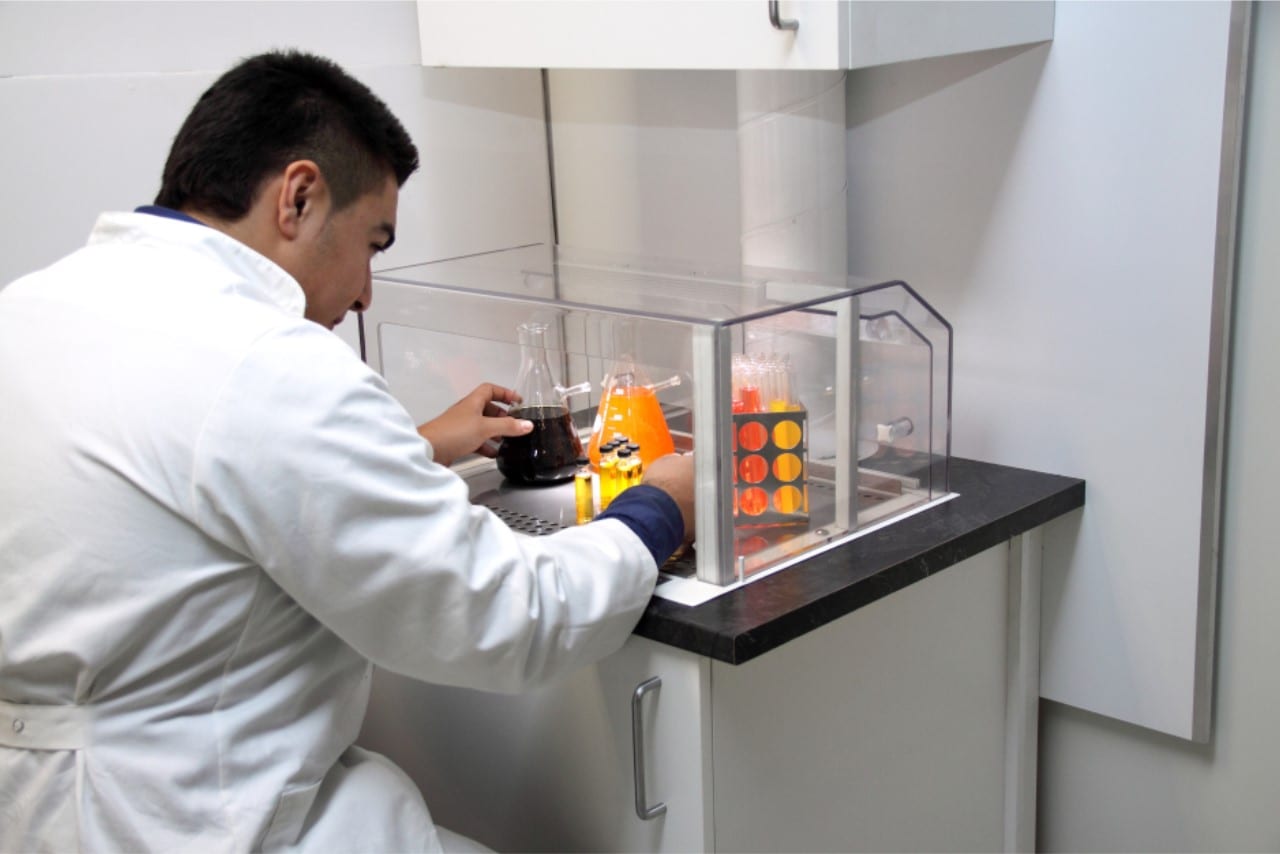 Suitable for Pharma Medico