FLEXODUCT® Extraction arm
Removes Dust, Smoke, Fume and Particles in your Laboratory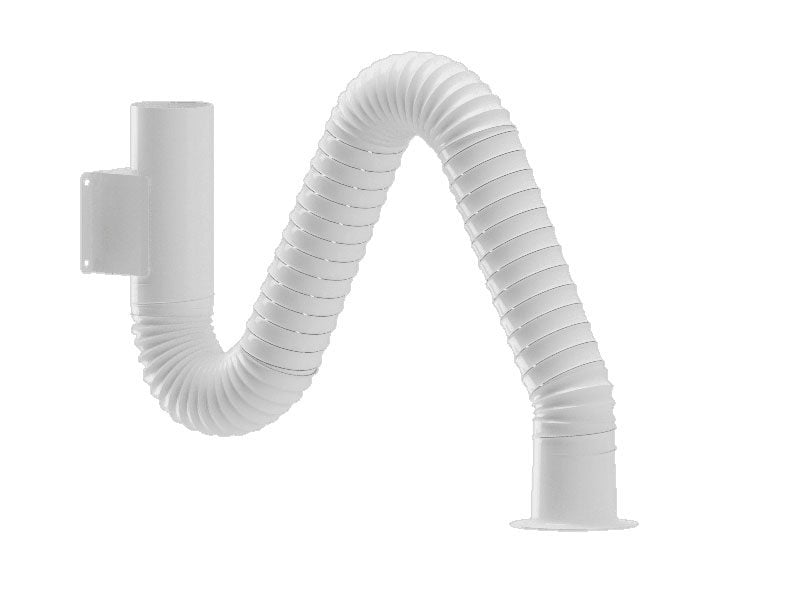 Extraction arms removes dust, smoke and fume before reaching the user's breathing zone. Our flexible arms have low pressure loss, long service life, easy mobility  and an efficient brake function that makes it easy to maintain the arm in the required position.
To ensure optimal suction suction capacity in the given work process, it is important to choose the right suction hood for your extraction arm. JRV offer a wide range of hoods that ensure efficient and protective suction at reduced volume flows.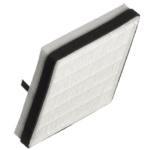 A source filter in a suction hood absorbs dust, particles, fumes, smoke and similar contaminants already at the source –  meaning right where the contamination occurs. This protects the user and technical personnel.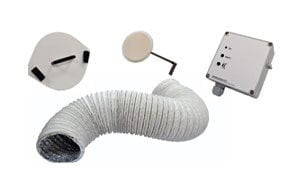 We offer a  large range of accessories and spare parts for extraction arms and hoods such as dampers, pressure guards and ducts.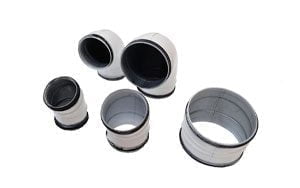 Our white lacquered ventilation fittings are a product line of pipes, ducts, fittings and paint for all types of ventilation. The entire line is offered in white Ral 9016.